Trophy Photos From Guided Hunts For Guided Ducks Hunts, Guided Moose Hunts, Guided Elk Hunts & Guided Pheasant Hunts
Trophy Photos From Guided Hunts
HuntTheNorth.com's
Hunters's Brag Board
Successful Photos From The Field
This Giant Northern Was Caught During a Recent Fishing Trip With Lawrence Bay Lodge!
A Successful Hunt With High Prairie Lodge & Outfitters!
Way To Go!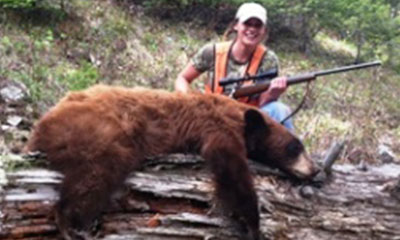 Montana Bear Hunting At Its Finest With Banthem Outfitters!
Congratulations!
Wow, Looks Like A Great Day With Beaver Creek Outfitters!
Great Job Guys!
What A Fantastic Day Pheasant Hunting With Rolling Plains Adventures In North Dakota!
Bucks, Bulls, and Beards Getting It Done Again With Two Nice Toms!
Way To Go!
Check Out This Great Hunt With Front Range Guide Service In Colorado! Great Job!
A Great Catch With Grey Reef Anglers In Wyoming!
Congratulations!
A Successful Day Muskie Fishing With Hideaway Hollow Outfitters!
Nice Job!
An Incredible Trophy Caribou Taken With Muroe Lake Lodge!
Way To Go!
Looks Like A Great Day Hunting With Bear's Nine Pines Resort In Michigan!!
Another Great Day Of Hunting With Northern Flight Outfitters In North Dakota!
A Good Day In The Field Snow Goose Hunting!
Way To Go Guys!
Check Out This Great Moose Hunt With Nanika Lake Outfitters In British Columbia!
This Nice Buck is Mike's First Mule Deer With A Bow! Way To Go Mike!!
Vonnie's Charters Bringing In Another Great Catch In Alaska! Congrats!!
A Great Spring Snow Goose Hunt With First Flight Finishers In South Dakota!!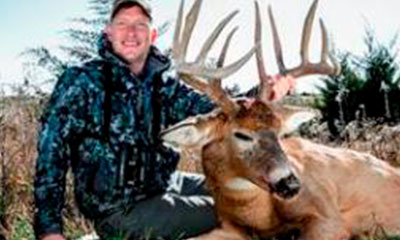 One Of Those Incredible Days Hunting With Southern Iowa Whitetail Adventures!
St. Clair Ducks Getting It Done Again! Congratulations Guys!
Another Successful Wild Hog Hunt With Kent Outdoors in Oklahoma!!
Looks Like A Great Day Chasing Snows! Great Job!!
Now There Is An Incredible Catch With Pike Haven Resort! WOW!!
Please submit pictures of your latest trophy hunts, along with a brief
description of your hunt to photos@huntthenorth.com. We will be sure to
post them up on The Official HuntTheNorth.com Brag Board!